› For Companies, exhibitors or agencies
Exhibition Hostess & Promotional Models for Hanseboot 2022 in Hamburg, Germany.
Hanseboot Hamburg 28.10.2017 - 05.11.2017
Booking Hotline : +49 (0) 221. 79 00 54 78 | e-mail: getintouch [at] boothmodels.de BM Boothmodels Modeling & Promotional agency is specialized in the areas of event and Trade Shows to book Models and Hostesses. In our database are several thousands promotional models, Trade Fair Hostesses, Interpreters and Presenters in Hamburg, Germany and many other german, austrian or swiss cities.
Hire Exhibition Hostess, Models, Interpreters or Translators for Hanseboot Hamburg 2022 in Germany

Hanseboot Hamburg
The Hanseboot in Hamburg is an international boat show and gives the visitor a comprehensive overview of the newest trends in boats and yachts. Due to it's close proximity to the North and Baltic Sea Hamburg is the perfect place for the trade show.
28.10.2017 - 05.11.2017
Messeplatz 1, 20357 Hamburg
Overview Models & Hostess for Hanseboot Hamburg 28.10.2017 - 05.11.2017
profiles below show you small overview of staff from our database in Hamburg, Germany.
Additional Information of each person you will see on their Profile


Book Exhibition Hostesses for Hanseboot 2022 in Hamburg, 28.10.2017 - 05.11.2017.
If you would like receive our offer and available Staff like Models or Hostesses for Hanseboot in Hamburg 2022, we kindly ask you to send your Inquiry Details by email or phone to us. We forward it to the appropriate staff in our database and check Availability of Models for Hanseboot in Hamburg. To be able to send our offer as quick as possible, please inform us with Job Description for Staff for Hanseboot in Hamburg, daily working hours and your wishes regarding clothes staff may need to wear (casual, Business etc.)
BM Boothmodels Modeling Agency provides you follow service in Hamburg
› foreign languages speaking exhibition hostess for Hanseboot to translate customer dialogue (if needed)
› promo girls distributing Flyer or give aways during Hanseboot Trade Fair
› several thousands of promotional models & exhibition hostesses
› no extra costs for Traveling or accommodation in Hamburg, Germany
› book your promotional staff or exhibition hostess within few hours online
We are looking forward for your Inquiry for Hanseboot Trade Show in Hamburg
Hanseboot Trade Show Hamburg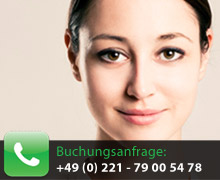 We take care of your individual wishes for Hanseboot Fair in Hamburg. Why don´t to call us - BM Boothmodels Modeling Agency for Staff you may need in Hamburg, Germany or get a quote with our › Inquiry Form.
Upcoming events / Trade Shows